Did I really customize this thing on my own? Holy Crap... I think I did! I remember like 6 months ago, I did the trial on Typepad and after about 5 minutes, I totally gave up and cancelled my subscription. Anywho, looks like this will be easy enough to maintain for a completely HTML illiterate gal such as myself. I should have known it was easy enough since my very good gal pal Gina Miller maintains her blog regularly ( and quite well if I do say so myself ).... when we first opened the playground, I remember she kept telling me how "unsavvy" she was and she would be no help to Traci and I as far as site maintenance and HTML stuff... guess her and I aren't as bad as I thought before tonight :)
Anywho, enough about blogs, let me get down to business!!! So, lots of people don't know this yet, but the shop is going to have a big grand "reopening" very soon... we are looking at finishing up the revamp on March 5th. We have brought on 6 new designers.... an AMAZING 6 designers. These gals are so FAB, I can't even believe they will be selling with T and I. I have been workin' hard to get new stuff in the store... this is one of them: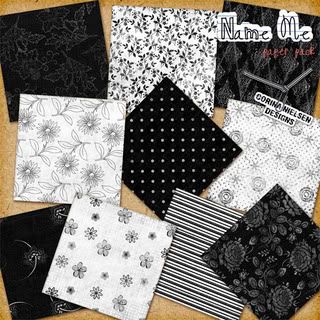 I was going for a very fresh and funky kinda paper pack, but didn't want to deal with "color", so I went bold and stuck with the good ole basics. Only problem, I was completely STUCK for a name! So, that's where the contest comes in..... help me name them! You have until this Saturday, February 24th to leave a name for me.... and the winner will receive the papers before they hit the store at our re-launch! Sounds easy enough huh??? The last time I ran one of these "name me" thingies.. I ended up with so many great names!
And last, but not least, in case you missed the freebie I gave out today at DST , here is a link to grab this little thing I whipped up earlier this morning... this is a reloaded link and it's all ready to go... although, I did realize that I left a staple off of the photocorner thing and it looks much better with one lol! Here is the preview: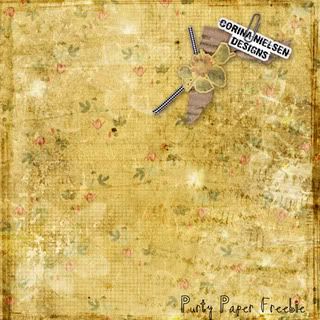 And here is a link for you to grab them:
Alright folks... thanks for visiting and I look forward to seeing what you sexy thangs come up with for my paper pack :) Happy Hump Day.....